WELCOME:
The rich heritage of First Presbyterian Church - Boyne City and her deep commitment to discipleship is the foundation on which we are built and which enables us to step boldly into the future.
We joyfully invite you to share your faith journey with us as we seek to open the doors of our hearts to God's will for our lives and our community.
Travel with us as we celebrate God's steadfast faithfulness through worship and through our actions as we live out our faith.
ANNOUNCEMENTS
:
Join With the Angels in singing praise to the Christ Child. The pre-service music begins at 6:30 p.m. with caroling at 6:45 p.m. and worship at 7 p.m. The evening includes choral music (with flute, harp, marimba and keyboard accompaniment), the reading of the Christmas Story, communion, and candle lighting. The service is ecumenical in nature and the community is welcome to join the celebration.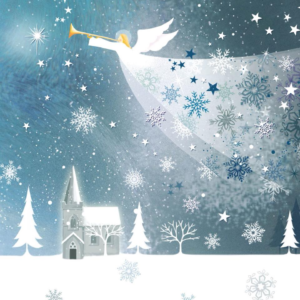 SEEKING WORSHIP MUSICIAN:
First Presbyterian Church is seeking an experienced worship musician. The position requires the ability to play piano, keyboard and organ and willingness to accompany the choir as needed. Requires attendance at Sunday worship, special services such as Christmas Eve and Maundy Thursday as well as providing music for funeral, weddings, and other worship times. Choir rehearsal is Thursday at 6 p.m. The position includes two paid vacation weeks, with additional weeks to be negotiated. The position requires the ability to participate in music selection in conjunction with the pastor. Approximate commitment per week: 6-8 hours. If interested, please contact Pastor Beth at 231-582-7983 or submit a resume to FPBC Worship Musician, 401 S. Park St., Boyne City 49712.
Worship:
11 a.m. (September - May)
10 a.m. (June-July-August)
Address:
ONLINE GIVING:
Note: If you create an account, please verify your email address prior to making a donation as this is a security measure.
Links of Interest: