Good Neighbors Food Pantry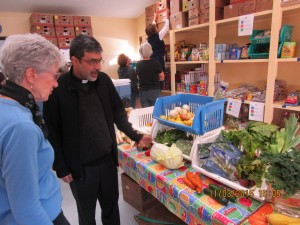 Mission Team
The MIssion Team coordinates a monthly mission project that meets local, regional, or international needs.
Boyne Area Food Pantries
Pentecost Offering
Peace Offering
Joy Offering
Presbytery of Mackinac Mission
Ploughman Scholarship
Fellowship Team
This team exists for the care and fellowship of the congregation. Activities are often associated with food. Whether for fun, care given to the bereaved, or monetary purposes for various church activities, we enjoy working as a team to the service of all. Area of Responsibility:
Weekly coffee hours (and scheduling thereof)

Lenten gathering

Honoring of June graduates

Funeral Luncheons

Halloween Trunk or Treat
We encourage and welcome more members to our team. Meetings are the fourth Wednesday of the month at 2 p.m.

Links of Interest